How you can help
Our organization continues to grow and, as it does, more research can be funded and awareness can be created. We are always looking for community support – many individuals have formed fundraisers personally (and generously donated the proceeds to Clayton's Hope). If you are interested in hosting a fundraiser, or would like to volunteer for our organization, please contact us. We are able to accomplish what we do – due to efforts of many…please see below some of our events. Also, remember, that items shown on our site for purchase benefit Clayton's Hope, as well!
Volunteer and spread the word through social media
Please meet "Clayton Bear" made by TG Bears ♡ his foot is personalized with the name of your child (or one you choose) and a portion of his price goes to Clayton's Hope! Help us to spread the word…just in time for Steps for Seizures (of course he will be there) and Epilepsy Awareness month. Click his photo for more information!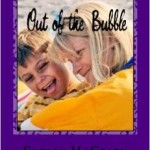 On Sale Now
Out of the Bubble – by Shelby McGrath Myers is a candid memoir of a family faced with an unimaginable tragedy. Shelby McGrath Myers lets you into her world as she recounts the life changing hospitalization of her son, Clayton; the effects on her family dynamics; their transition home with a new "normalcy" and, ultimately, the heartache of losing a child. Gripping and enlightening – the reader will witness the power of a family's love and why the story of a little boy, nicknamed "Clayton the Great", will impact your life. Shelby McGrath Myers is donating a portion of her royalties from each book sale, to Clayton's Hope Organization.